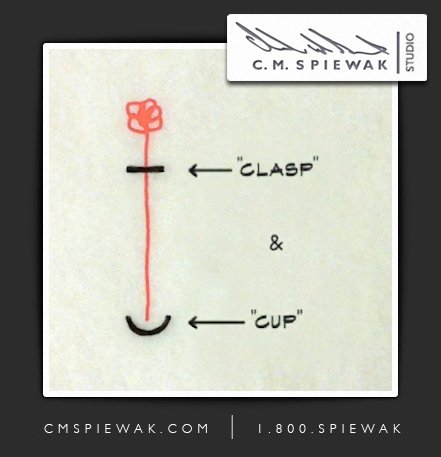 The iconic "Cup & Clasp Style Vases" designed by CMSPIEWAK, refines the vase to the essence of its form… A lower "Cup" to hold the water (just enough to soak the base of the stem) and an upper "Clasp" to hold the flower from tipping over.
The style, accentuates the interdependent union of vase and flower, by distilling the vase itself into a sculptural union of interdependent parts. Showcased in two collections: "The Alleato Series" (Interdependent Multi Part Vases) and "The Solus Series" (Independent Self Contained Vases).
With limitless designs in both collections, the Cup and Clasp Vases are the inspiration behind the studio's entire vase line. Stay tuned for the launch of our premier vase and sculpture series soon!
The Cup & Clasp Vase Style™ is a design trademark of the CMSPIEWAK Studio